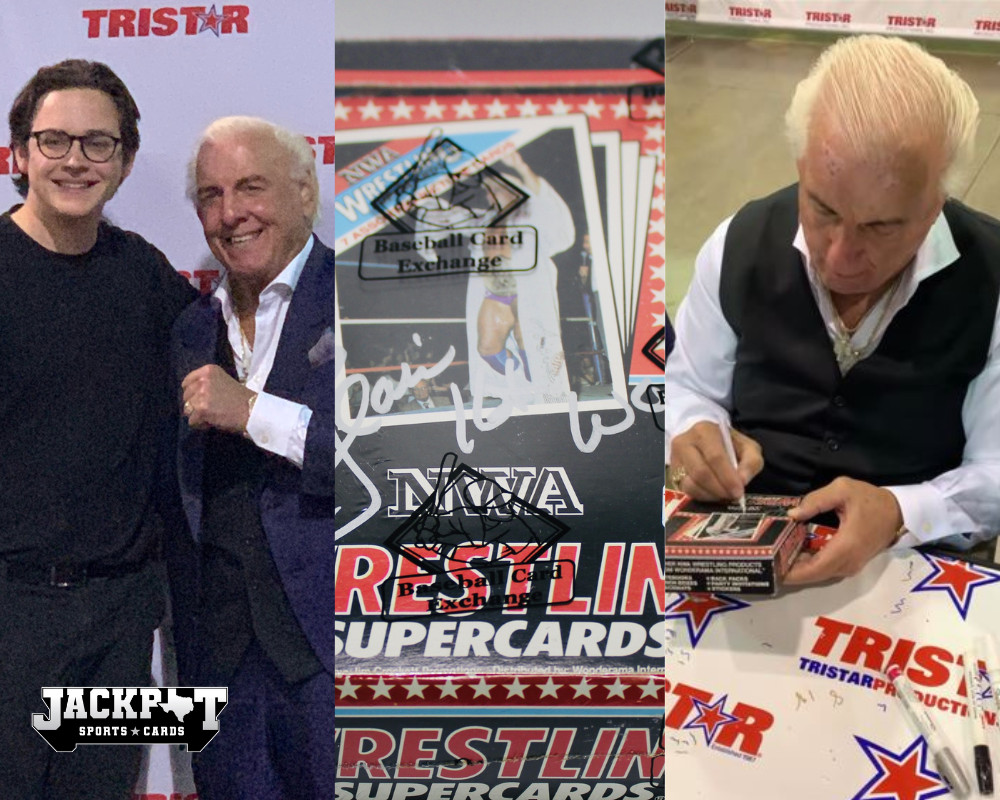 It's that time of year again, as we find ourselves less than a month away from the largest annual gathering of trading card and memorabilia manufacturers, hobbyists and investors, autograph seekers, industry auction houses, and of course, distributors and dealers.
Last year, The National Sports Collectors Convention, which was held in Chicago, went down as one of the most successful and highly attended conventions in industry history, and based on the fact that 47 percent of last year's online admission sales were from first-time attendees, many insiders believe that this year's event will be even bigger!
The National Sports Collectors Convention (NSCC), or The National, as the show is commonly known, combines all niches of the collectibles market under one giant roof.
It is an event that must be experienced in order to properly grasp the magnitude of just how impressive the convention is. Words simply do not do it justice.
As you can see from the images below, the show floor is so massive that you can only get a limited portion of it in the frame.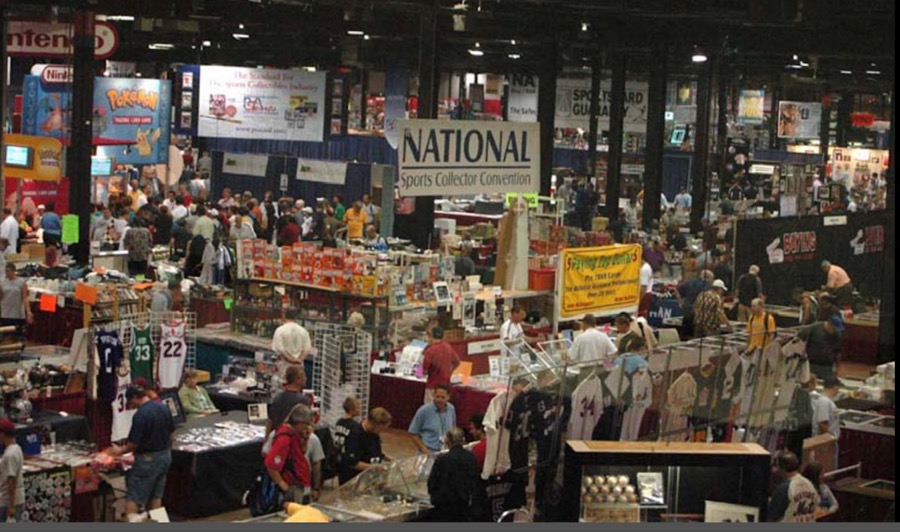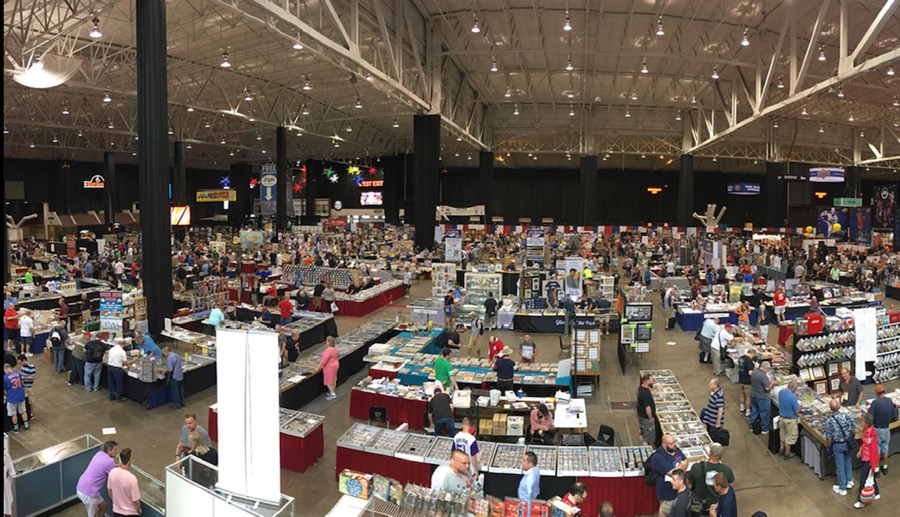 For sports card and trading card enthusiasts, the NSCC encompasses every category imaginable.
Modern and vintage individual cards, both raw and graded, are everywhere. There is also a large section of the show floor dedicated to modern unopened box and case rips/breaks.
Auction houses are set up in the designated corporate area to showcase upcoming cards to be bid on and to accept new consignments for future sales.
Vintage unopened specialists will assert that nothing compares to the variety of unique and rare unopened products that The National provides.
Attendees of the event will encounter products and items on display and/or for purchase that are absolutely mind-blowing.
This includes things like autographed Muhammad Ali match-worn boxing trunks, Michael Jackson's loafers, worn while performing his patented moonwalk in the iconic "Billie Jean" video, a Ty Cobb game-used baseball glove, and Ric Flair posing for pictures and signing autographs, all of which represent just a fraction of the jaw-dropping showstoppers featured at last year's convention.
As you can see from this blog's display image, my son Carson was thrilled to meet Ric at The National last year, and we even had the "Nature Boy" sign one of our unopened boxes of NWA wrestling cards.
The NSCC also provides opportunities for collectors, investors, and dealers to network, share their opinions about the future of the market, make new relationships, and form new strategies and business developments.
Thousands of friendships are also celebrated during this once-a-year event. For many of us, the convention is the only week in a calendar year when we get the opportunity to catch up with buddies that share our same passion for collectibles and cards.
Organized dinners and social events revolving around the show itself are common, as are hotel lobby trade nights and parties.
Also, many trades or purchases are made between friends and business colleagues prior to the show, and the show itself is used as a location to finalize those transactions in person, in an attempt to save on expensive shipping costs.
While attending last year's show as a spectator, I was lucky enough to win the lottery to secure a dealer booth for Jackpot Sports Cards in Atlantic City this summer!
We will be set up at booth number 161, which is located adjacent to the case break pavilion.
If you happen to be there, please feel free to come by, introduce yourself, and check out some of our inventory.
We will be featuring a variety of sports cards, and non-sport products for all interests and budgets.
The unopened inventory we intend to display includes high-end vintage, premium modern hobby, "junk wax," and everything in between.
Unopened cases, boxes, rack packs, wax packs, and cello packs will all be on hand.
We will also have a large assortment of graded and raw cards in all price ranges.
In addition to our inventory for sale, we will also be conducting a drawing on the final day of the show for some awesome prizes, available only to Jackpot Sports Cards customers.
Details will be released in the upcoming days and will be posted to our social media platforms, as well as right here, on jackpotsportscards.com.
At any rate, I would love to hear from you.
What are your plans for the NSCC this year? If you are attending, what are your goals? What specific items or products are you hoping to find? What are you bringing with the intention of selling? Is there a specific celebrity, hall of fame player, or personality whom you're looking forward to meeting and getting a picture with or an autograph from?
Leave your comments below and I will randomly reward some of you with secret discount codes to be used on future purchases.
The 42nd annual National Sports Collectors Convention is taking place from July 27th to July 31st at the Atlantic City Convention Center.
I can't wait to chat with old friends and meet new ones. See you all soon!
Are you looking to add to your collection before attending The National? You should start by having a look at my online store. And if you want to learn more and connect with fellow card enthusiasts, you can check out Jackpot Sports Cards on Instagram, Facebook, and Twitter.